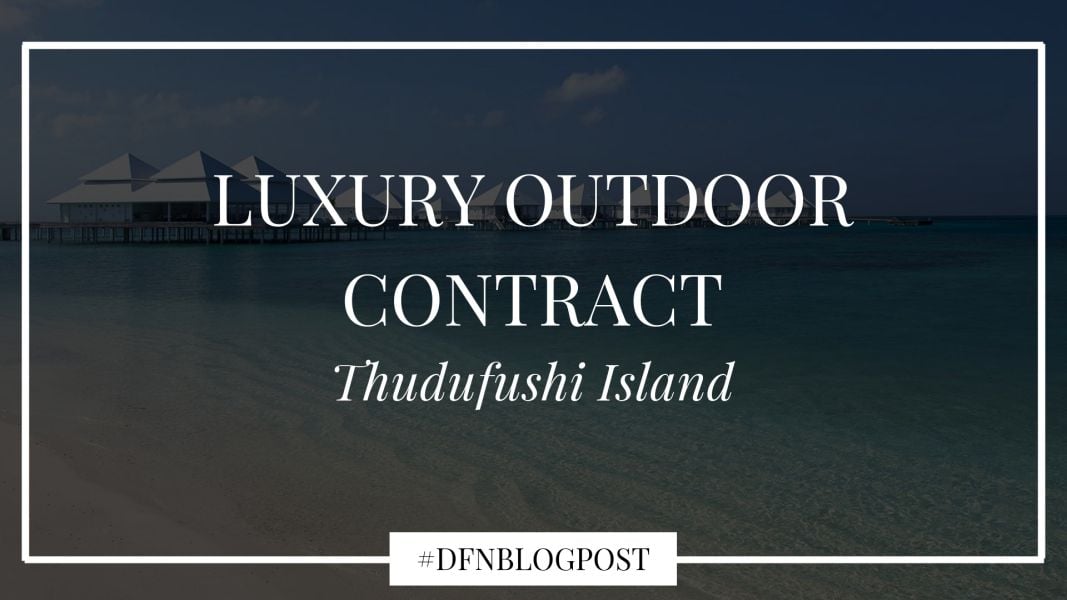 These days, international luxury travel is really widespread, probably because luxury travel is associated with exclusive, unique experiences, together with bespoke services.
To be considered luxury travel, there have to be intangible personal experiences, meaning they are unique, efficient, authentic and able to be shared.
Luxury travellers seek experiences, meaning access to something unique, available to a select few, and featuring high levels of quality and tailored elements, able to arouse emotions, memories, stories to be shared, or which offer the opportunity to learn new things or to perfect skills that have already been acquired.
We know that increasing numbers of luxury travellers pay a great deal of attention to mindfulness and wellness: destinations with top-level natural attractions and open spaces; locations that are all about exclusiveness and privacy, able to generate a wide appeal.
Out of the most popular international luxury destinations, the Maldives are at the top of the rankings.
DFN is an Italian business with a great vocation for international trade, organized to provide the best products and services to clients all over the world.
This is why we created one of our luxury outdoor projects in the Maldives, on Thudufushi Island, where relaxation meets luxury and design, for a unique, unforgettable holiday with countless experiences that are perfect for travellers who love luxury and exclusiveness.
Our luxury outdoor contract in the Maldives
At DFN we catalogue luxury outdoor contracts as prestigious, unique projects.
We put all of our effort not only into creating a sophisticated setting with fine furnishings and fittings of excellent quality, but we also take care of the presence of the site in which we intervene, to enable seamless integration with our project and the complete satisfaction of our customers.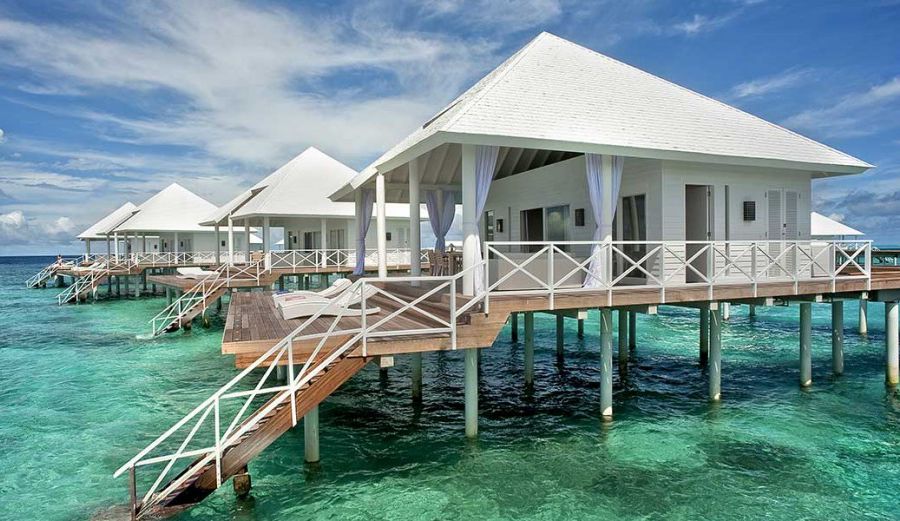 Dolcefarniente on Thudufushi Island
The fantastic, marvellous Resort Diamonds Thudufushi Beach & Water Villas, a little corner of paradise in the magical world of the Maldives, has spectacular beach bungalows and surprising water villas standing directly over the sea, all with verandas and private terraces. Some, which are known as Jacuzzi water villas, also have whirlpool tubs on their terraces and others - the water villa suites - are connected by a large shared terrace with private pool.
The outdoor spaces in the village have been richly decorated by our luxury contract division. The prestigious fittings and the exceptional natural panorama that frames the rooms blend perfectly together with the elegant mix of appealing design and refined details that feature on every outdoor space furnished by Dolcefarniente.
The furnishing project for the outdoor areas on Thudufushi Island, immersed in the splendid waters of the Indian Ocean, meets with precise criteria regarding elegance, practical use and strength.
The furnishing elements used in the water bungalows, like all of the elements that are part of the Dolcefarniente Outdoor collection, are perfect for extended use in outdoor environments and can withstand whatever the elements have to throw at them.
Sun and salt will not alter the colour or attack the structures, which are made in synthetic resin and woven by hand. The fabrics are water-repellent and stain proof, and suitable to maintain their perfect style and excellent conditions.
Each area has been furnished with a perfect mix of Bahia sofas and Athuruga loungers in single and double versions, for relaxation that cannot be beaten.
The colour chosen to fit with the deep blue of the sea and sky, while making the most of the decor used for the precious water villas is a timeless, ultra-elegant total white.
For the outdoor luxury contract in the Maldives, we have intervened as we usually do: painstaking attention to every detail, from the quality of the materials to the colours used, thanks to the help of a team of designers and architects who take care of making sure all needs are met. This way we are able to create hospitality areas without equals.
Outdoor luxury contract in the Maldives: the choice of Thudufushi Island
The Maldives are one of the world's most beautiful tropical archipelagos: within the rings created by the barrier reef of the Maldives, there are in fact some 2000 idyllic treasures, covered in splendid natural features, including blinding white sand and thick tropical vegetation, in the unspoilt heart of the Indian Ocean, with its charming colours that range from deep blue to emerald green, and filled with brightly coloured fish.
Thrilling places, where nature is life, and able to regenerate the spirit with moments of silence before the special effects of the sunsets. Stress is unknown on these islands; there are no cars, no smog and no noises apart from those made by nature.
Thudufushi Island is the quintessential Maldives island: it's small, round, and surrounded by a stunning white sand beach, with the colours of the lagoon and the sea, ranging through the whole palette of turquoise.
The water villas, each with roomy terrace and direct access to the sea, have a modern design, with rattan furniture, king-size beds, hardwood floors, contemporary designer lighting, and all of the best comforts and services.
A pearl in the ocean, a splendid corner of paradise for an exclusive resort where every detail has been carefully studied to give you an unforgettable holiday. This is why we have made the setting so welcoming, intimate and romantic, with an elegant style that will make every guest feel special. This marvellous resort, with tailored services and attention to every tiny detail offers a unique experience that guests can't wait to talk about or even repeat.
That is why, for our luxury outdoor contract in the Maldives - a location considered an earthly paradise - and in particular, for a luxury resort such as Diamond Thudufushi, where every service is offered in impeccable style, we devised a project to make every stay an unforgettable one. The aim was to give guests who come to escape the hustle of daily living and enjoy the welcome of an extremely hospitable people together with some well-earned relaxation.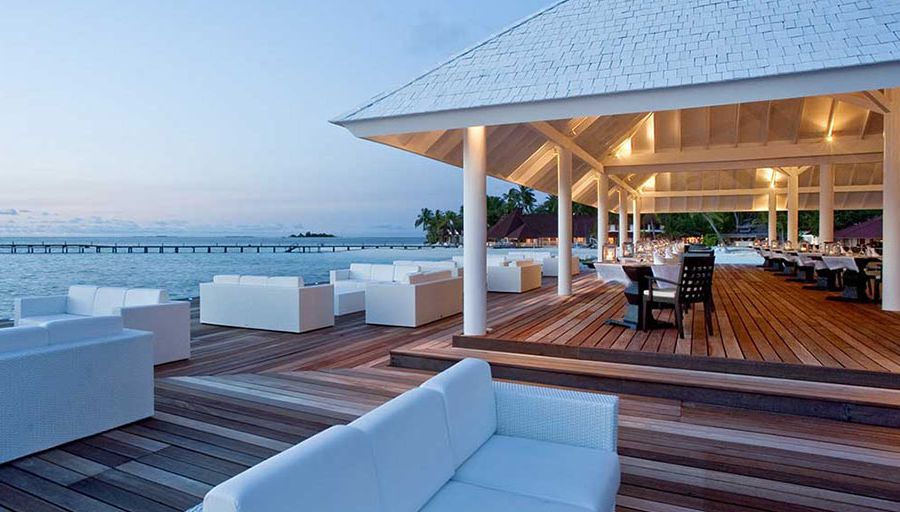 Our project on Thudufushi Island
At DFN we design and create bespoke outdoor spaces. Every element is painstakingly created in detail for residential hotels, property developments and hotels in the most stunning locations all over the world.
Thudufushi is the ideal resort for discovering the Maldives in an excellent setting, where we have carefully thought of every detail to make this luxury travel destination an unforgettable one.
The inimitable Italian-style bedrooms, with every comfort, guarantees guests an exclusive stay in an oasis of peace.
All this has been made possible since we work directly with property dealers, hotel chains, and architecture and design firms so that we can provide a thorough, exclusive service, in every part of the world.
Moreover, we have a special department to collaborate directly with architects taking on board all requirements and requests and making them our mission.
Thanks to flexibility, top-flight professionalism and the ability to provide specially tailored solutions we are able to satisfy the most discerning customers to create what is known as the DFN "luxury contract", those projects developed every time there is a need to create a full range of outdoor furnishings that offers unique solutions with great personality.
And this is the case for Thudufushi Island: an outdoor luxury project in the Maldives, for which we first and foremost studied the entire location: the surroundings, an oasis of peace, known as an earthly paradise, bounded by unspoiled nature.
Our furnishing project aimed to integrate seamlessly with its setting, without dominating it, and coordinating perfectly with the colours of this heavenly garden and the expectations of its guests.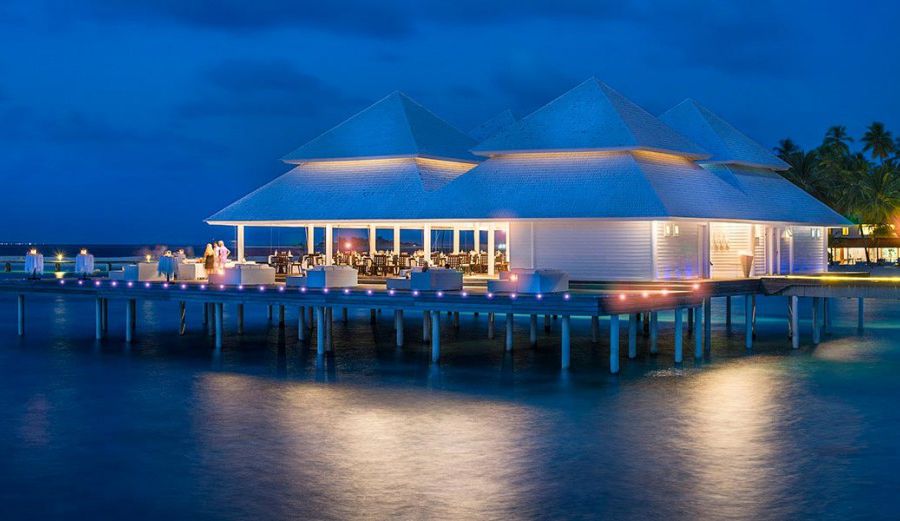 The challenge
For a marvellous, spectacular paradise such as the Maldives, and a luxury resort like Thudufushi, it was necessary to create furnishings that would of course be on a par with their surroundings.
For DFN, this outdoor luxury project in the Maldives, and therefore, at the Diamonds Thudufushi Beach & Water Villas resort, was a challenge.
Why? Because of the Maldives climate, where the water villas are subjected to heavy -duty exposure to the elements. This means that the outdoor furnishings need to be able to withstand heat, cold, bad weather, salt, sun cream, chlorine, etc.
And once again, with the Dolcefaniente collection we have succeeded in providing the perfect solutions to the requests to create something stylish, suitable, practical and comfy. Our solutions made every area not only aesthetically elegant, but also comfortable and functional, thanks to our continued research into increasingly top-performance materials.
One of the specific requests was to insert sunbathing units designed for two people. We satisfied these requests with the double Athuruga model, a double bed that combines practical style and design with stunning elegance. The aluminium structure is covered in handwoven resin, with a characteristic herringbone structure. The back reclines and can be adjusted to 4 different positions using a handy remote control, while the base becomes a useful storage unit for towels and everything else a guest needs to store while relaxing in the sunshine.
The total white solution required by the customer, as far as the colour schemes are concerned, blends with the blue of the sea and the light blue of the sky, integrating into the surroundings as if it was already part of it, while reflecting the natural harmony.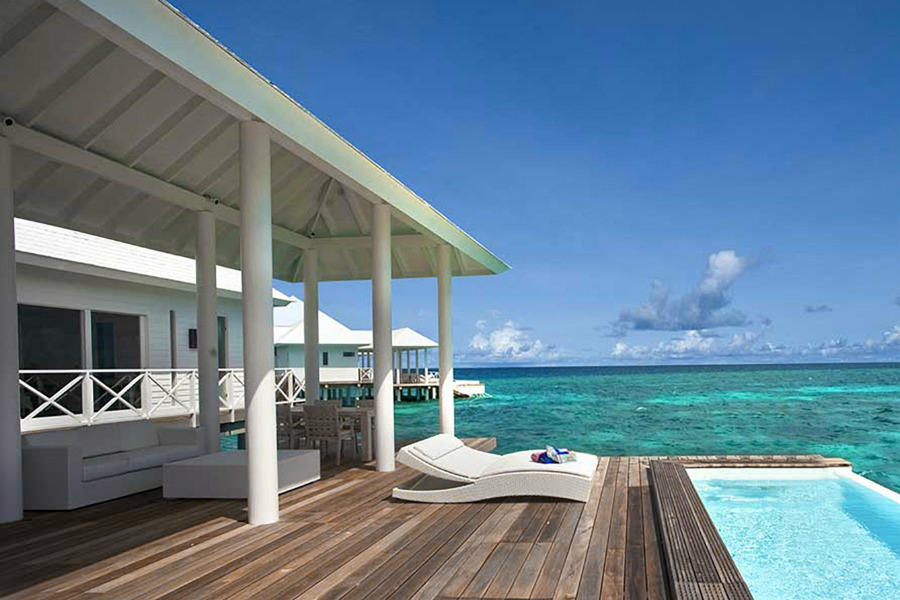 Heaven on earth: everything you can ask for on your dream holiday
As we said at the beginning of the article, the Maldives are the favourite destination of outdoor luxury travellers, and now you have probably seen why.
The islands offer a wealth of experiences, for a holiday to be enjoyed in full and remembered fondly. Luxury, comfort, and colours… everything has been painstakingly studied to make sure that it lives on in the heart of every guest.
With our outdoor luxury project at the Maldives we have shown how our collections can be adapted to every need and to a full range of different environments, each with different problems. But with the same ultimate aim: to give guests emotional experiences and to exceed their expectations, paying attention to every detail and creating the perfect setting, thanks to our painstakingly studied furnishings and to decades of experience.
All this is DFN: meeting challenges, accepting them and trying to find the best solutions to beat them!