It is therefore a good idea to be aware of the most common mistakes and pitfalls when it comes to design, so you can avoid them and achieve the desired result without any nasty surprises.
Problems often arise when property owners want a conservatory installed but then have a hard time perceiving it as a part of the existing building.
DFN's conservatories are designed to take into account all aspects necessary for coordinating and integrating structures into surrounding contexts in the best possible way, creating luxurious and flawless structures.
Mistakes to avoid when designing a conservatory
1) Not thinking about what the conservatory is going to be used for
Listing the ways in which you want to use the conservatory is important because it will affect the final design, construction, layout and proportions of the conservatory in question.
What does the customer want? A place for entertainment, relaxation, an actual greenhouse, a fitness room, etc...?
2) Choosing the wrong position
Making a decision on where to place your conservatory comes down to whether or not it's too hot during the summer months or too cold during the winter months.
In reality, with appropriate planning, some careful consideration and a few technical solutions, you can create an elegant space that can be enjoyed all year round.
You should decide on the best position for your conservatory based on the structure you are working on and the direction in which it is located.
3) Skimping on space
The reason you're most likely designing a conservatory is because the customer wants to add another room to their property.
In order to save on resources or for any other reason, you may be tempted to reduce the size of the conservatory. Once installed, however, your customers may find they need a few extra metres or notice that the furniture layout they have designed is not suitable for the space.
If this is the case, take the time to think about how much space you should dedicate to the conservatory and what it will be used for.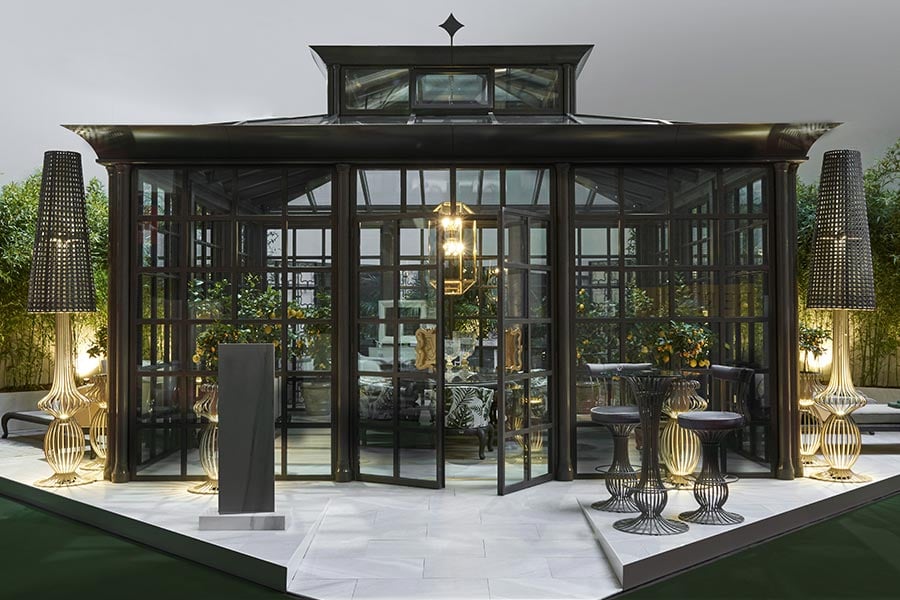 Will it be used as an extra room or as a dining room? Is there enough space to include all the furniture needed?
4) Not getting the style right
There are so many conservatory options out there, which is why you might often find it difficult to make a particular decision.
Our advice is to always have something clear in mind from the get go.
Consider the size of the conservatory and how this will have an impact on the garden, too.
Should the style be the same as the interior and exterior of the existing building?
You don't have to pick one particular trend, you can always combine two styles, making sure you create an elegant and classy mix. This solution is typical of a timeless style that combines classic style with a touch of glamour.
After designing the space, pay attention to its style in order to avoid the conservatory from looking completely out of place in comparison to the existing structure. Instead, you need to allow the two spaces to interact as a single structure.
In order to do so, be selective with design and choose features that blend with and match the existing style.
5) Underestimating the view
Designing a conservatory and its appearance from the outside is important, but one of the greatest features of a conservatory is the view enjoyed from the inside.
When designing a conservatory, prioritise how and where to place doors and windows so as to achieve the best view when using the space.
6) Not investing enough time and resources
Extending a property is an important and fairly complicated procedure.
It's important to invest the right amount of time and resources into the project to ensure that the conservatory will succeed and be implemented in the best way possible, and to fully meet the expectations and needs of guests and customers.
Designing a conservatory that doesn't meet requirements could lead to some serious problems and may involve correcting mistakes in the future.
If properly designed, built and executed, a conservatory can add a great deal of value to a property and provide the structure with an extra space that can be used for whatever purpose necessary.
Don't rush and remember that it's worth investing to ensure you create the ideal mistake-free conservatory to be enjoyed all year round.
7) Forgetting to think about furniture
A conservatory's interior layout is important. If you plan to include large pieces of furniture, think about where they are going to be placed so that the architectural project doesn't represent an obstacle to interior design.
8) Not thinking about temperature control
As previously mentioned, we no longer have to deal with the problem of conservatories getting too hot or cold based on the seasons.
Solar control glass can now minimise the amount of heat that enters the conservatory and will allow you to control glare, preventing the room from overheating. This solution, combined with the right cooling system, will allow you to enjoy a comfortable temperature.
For example, the conservatory built by DFN in Doha, Qatar, which houses a chocolate shop, maintains a constant indoor temperature of just 19 degrees, even in the height of summer. The project included a decent-sized air con system that is self-regulating based on the number of people in the room. The conservatory is actually located in a country with peak temperatures exceeding 40 degrees in the summer months.
Conservatories can also provide heating, whether through the floor or via the use of hot air, so that the new extension remains comfortable during the winter months.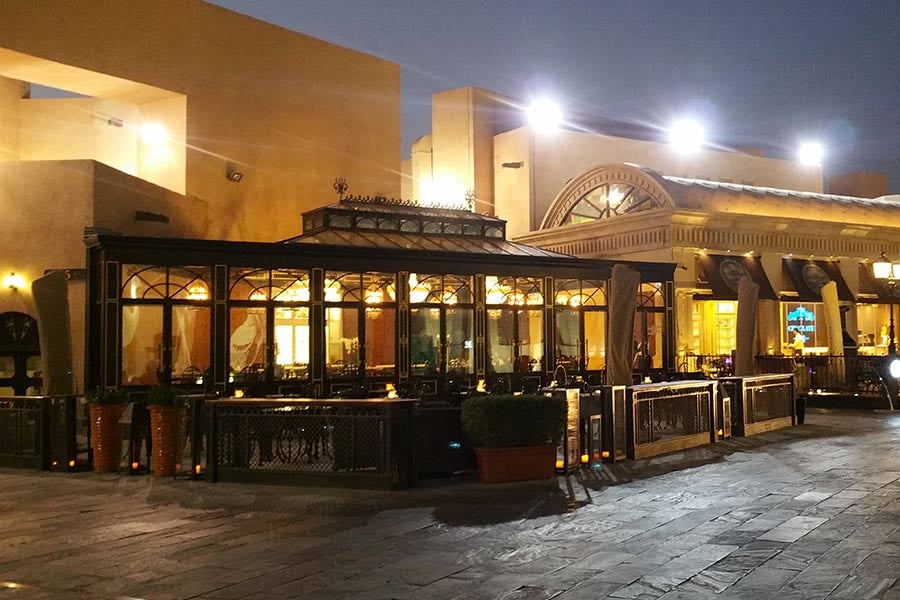 9) Not taking maintenance into consideration
All buildings need some degree of maintenance.
To keep it to a minimum, choose quality materials and check the manufacturer's warranties.
10) Not doing enough research
Making quick decisions without getting an overview of what is offered on the conservatory market might turn out to be a bad move.
It is a good idea to inquire about conservatory companies and find out what they offer in terms of guarantees, insurance and customer support before making a final decision.
With DFN, for example, you will be accompanied throughout the entire design process, from concept to installation. A team of experts will be able to advise you on the structures and elements best suited to your customer's needs.
11) Designing an isolated space
This is perhaps the most common mistake when designing a conservatory. It should be avoided as it can really limit a conservatory's value.
Don't design conservatories as separate spaces, view them as an extension of a pre-existing space and structure.
Indeed, the best conservatories are those that have a clear and inclusive purpose. They are used as dining rooms, second bedrooms, games rooms and offices, rather than just "conservatories."
Try to create fluidity and compatibility with the building by incorporating some of the same decor and design found in the existing property.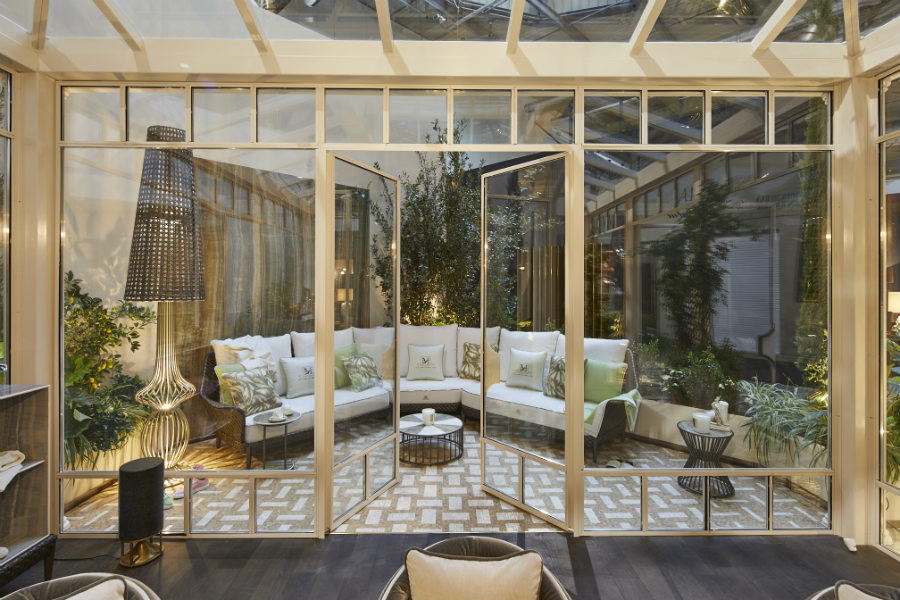 In conclusion
It is definitely true that adding a conservatory to a property is a sure-fire way to increase its sales value. However, this is only true if conservatories are well-constructed and effectively designed.
In order to increase the value of a property, conservatories must add importance rather than simply acting as an extension.
This is where high-quality materials, equipment, accessories and great design come into play.
To create a precious conservatory, take the time to plan the structure calmly and precisely.
The goal is to create a well-proportioned conservatory suitable for the purpose requested by the customer. Keep in mind the most common mistakes to avoid when designing a conservatory listed above and you will be sure to create a perfect and luxurious space.
Building a conservatory inevitably means sacrificing a part of the garden, but thanks to good design, the structure can represent a link between the indoors and outdoors, creating a dreamy space.
Carefully choose a reliable company such as DFN and you will be safe in the knowledge that the team has a clear vision and can provide you with all the information you need to create a conservatory that is refined in every detail.
Finally, when it comes to architecture, the most obvious and best decision is to simply enhance the existing structure.