Samuele Mazza was born in Palma di Montechiaro in Sicily and is an internationally renowned designer with a passion for the quality of Italian handmade products, who defines himself as a contemporary dandy.
He worked for various companies in the design and fashion worlds before starting to experiment independently, building and elaborating his aesthetic code and very personal stylistic code.
Gucci, Trussardi, Gerard, Corneliani: these are just some of the names that have seen Samuele Mazza in the ranks of the professionals employed, and they are some of the brands Mazza says he is most attached to.
In fact, with these brands, the designer has trained and developed his understanding of style and fashion industries.
Mazza is inspired by music, fashion, and art, blending different styles into his own unprecedented, unique, and expressive technique, and has reached the pinnacle of the international design scene by designing a furniture line inspired by the neo-gothic style called Visionnaire. He was also the artistic director of this brand until 2010.
This line was inspired by the "scenography" of theatrical houses, and by the representation of the Self, marked with signs of literary testimonies and built around the rare and most precious catalysts of memory such as art, the photos that cover the walls, which constitute its private and beating heart.
Samuele Mazza is appreciated by experts and amateurs from the design industry and, in particular, international furniture design, and his projects often appear in the pages of the AD Architectural Digest magazine, one of the most famous international furniture magazines.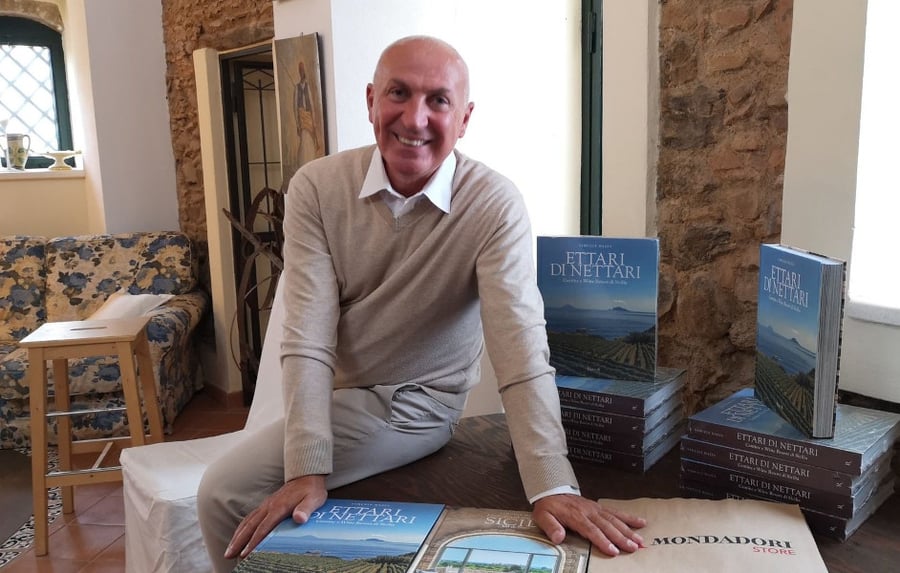 The designer's creative spirit and his love for open spaces has led him to create an extraordinary outdoor collection that bears his name.
1. The Samuele Mazza Outdoor Collection is a brand licensed to DFN
Samuele Mazza relies on DFN for the production and distribution of the outdoor furniture line that bears his name.
Why did the designer choose to approach the world of outdoor furniture?
In an interview for Artribune, Mazza, who currently lives in Milan, admitted that he misses the sun and the sea.
In this sentiment, the designer found the drive that led him to create a furniture collection designed to celebrate the sun and nature.
To make his project a reality, Samuele Mazza chose to collaborate with DFN because of the company's history of excellence in the field of outdoor furniture.
DFN is a leading company in the creation and sale of high-end outdoor furniture, including custom-made furniture, and in the global creation of luxury outdoor spaces of any kind.
From the organization of the project to the selection and/or construction of the furniture, coatings, textiles, and decorative objects, up to the actual building of the environment, DFN takes care of the entire process.
With the collection by Samuele Mazza, DFN offers a wide range of luxury furnishings with exceptional technical, mechanical, and aesthetic characteristics and a unique style that create a glamorous style in outdoor environments.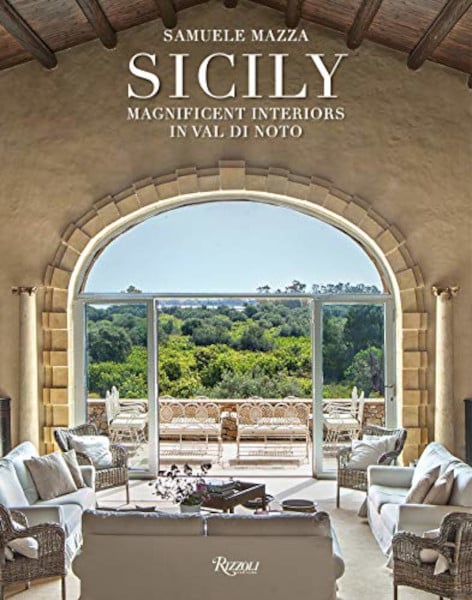 2. Samuele Mazza is design and craftsmanship
Samuele Mazza offers staple pieces created with cutting-edge materials and the best modern technologies. Their charming and classic look is truly timeless.
The high-quality design and innovative vision of the creator of the Visionnaire brand do not compromise the use and longevity of the products.
On the contrary, the roots linked to the craftsmanship and careful manufacturing of Made in Italy result in products of the highest functional and aesthetic value, which represent a new way of experiencing outdoor spaces and the furnishings that complement them.
In the Artribune interview mentioned above, Samuele Mazza talked about his love for excellence and artisan quality not as a taste, but as a real education received from an early age, deeply rooted in the ways and traditions of the beautiful country of Italy.
The Italian, and specifically Sicilian, matrix of Samuele Mazza's style is more than ever depicted and examined in the designer's texts published by Rizzoli "Sicilia. Ettari di nettari" and "Sicilia. Noto dentro e fuori" and is clearly reflected in the refined taste and artisan quality of the outdoor line designed in collaboration with DFN.
Precisely this personal, artistic, and stylistic approach is what led Mazza to design unique furnishings, where the slightly baroque aesthetics, typical of the landscapes of southern Italy, meet a rationalism of ideal use.
This peculiar combination is the feature that makes Samuele Mazza's furnishings a timeless luxury.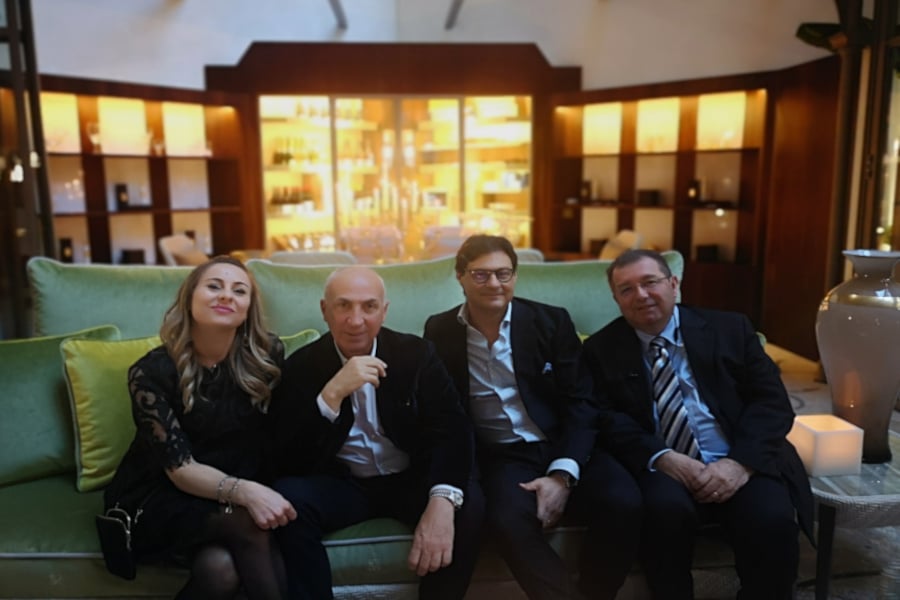 3. Samuele Mazza's materials: tradition and experimentation
From rattan to synthetic resin, vellum, iron, and a new type of eco-leather, luxury marine vinyl, treated for maximum resistance to water, humidity, and UV rays; passing through fine textiles and decorated with original patterns and themes.
Samuele Mazza experiments with various materials, from the most traditional to the most innovative, for maximum performance and an all-Italian style that does not go unnoticed.
The materials selected for Samuele Mazza's outdoor collection combine quality, comfort, and refinement, now a natural recipe for Samuele Mazza, who has made this formula the basis of Visionnaire's brand philosophy.
To complete the creative and production process of Samuele Mazza's outdoor collection, DFN's know-how in the field of outdoor luxury allowed for the creation of furniture in bespoke materials, also designed for specific uses, such as high-end kitchens, orangeries, and conservatories.
With the selected materials, Mazza designs furnishing elements, coverings, and furniture, coordinated in styles, shapes, volumes, and color palette, to allow you to design and furnish outdoor spaces that are always harmonious, refined, and chic.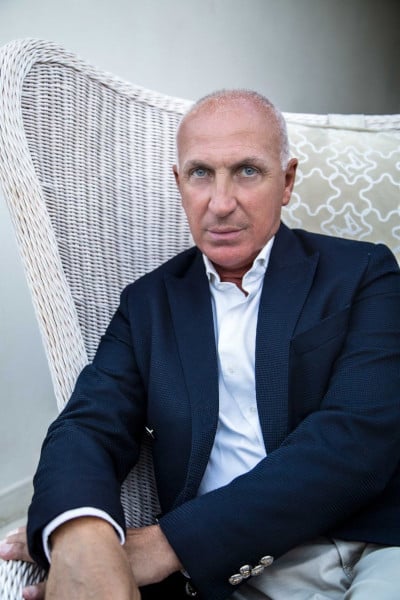 4.The outdoor collection by Samuele Mazza: the lines
Samuele Mazza's collection is divided into different lines, to meet the needs of all clients, their preferences, and the many different styles that can inspire a luxury outdoor space.
Demetra
Sinuous, modern and dynamic lines with an international flavor: Demetra furnishings combine different types of materials and finishes, to create solutions that are always functional and appealing.
Demetra includes furnishings for all types of outdoor spaces: kitchens, living rooms, dining areas, and lounges.
Siderale
Precious, elegant, and sophisticated furnishings, the furnishings of the Siderale line are dyed with a dreamlike glow and made entirely by hand.
The elements of the Siderale line have a great stage presence and combine meticulous research in style and construction with practicality of use, in order to be exploited with the utmost pleasure in everyday life.
Orangerie
A passion for detail is the focal point of the Orangerie line by Samuele Mazza, which includes delicate and elegant handwoven furniture elements in wicker and rattan, proposed in unusual and modern colors and details.
Given the manufacturing of these pieces, it is recommended to use them in protected environments such as verandas, porches, and semi-closed or covered areas.
Lights
Fundamental to the creation of a luxury outdoor space, lamps and light points are an exciting and always surprising functional and aesthetic design element.
Samuele Mazza offers street lamps, floor and arch lamps, wall lamps, and suspension lamps designed to match any style and to adapt to any shape of the outdoor environment that will be furnished.
The objects of the Samuele Mazza Lights line are all handmade and will complete your outdoor setting, elegantly illuminating the space.
Kitchens
In the collaboration between Samuele Mazza and DFN, they could not forget outdoor kitchens, a luxurious and highly sought-after element for the most modern outdoor spaces.
Mazza offers a linear and curved version of a modern kitchen island that knows how to attract attention not only thanks to its class, manufacturing, and design but also because of its brilliant attention to functionality and quality of use.
5. A luxury outdoor kitchen, designed by Samuele Mazza
Samuele Mazza designs furniture with painstaking attention to constructive and aesthetic details, a feature that makes his pieces an excellent choice for the creation of outdoor spaces with specific functions such as an outdoor kitchen.
In the designer's collection for DFN, you will find solutions for an outdoor kitchen island built with large tops and operational spaces, which combined with an ever-current, trendy and daring design, create hybrid spaces between functionality and conviviality.
The collection includes a linear structure and a curved structure, to allow you to best match the selected option with the surrounding environment and the style of the housing structure to which the outdoor space belongs.
The materials chosen by Samuele Mazza for his outdoor kitchen islands are:
Treated iron for outdoor use for the main structure, painted with a special ultra-resistant powder and available in a wide range of finishes and colors
Porcelain for the worktop and the sliding table: hygienic material, resistant to frost, heat, and UV rays
Aluminum covered in synthetic rattan (or steel): two options for the kitchen base and plinth
The outdoor kitchen island by Samuele Mazza is complete with cutting-edge technologies and all the most requested functions and accessories and is a space to be experienced and exploited in everyday life, in your free time, and for private or business events and parties.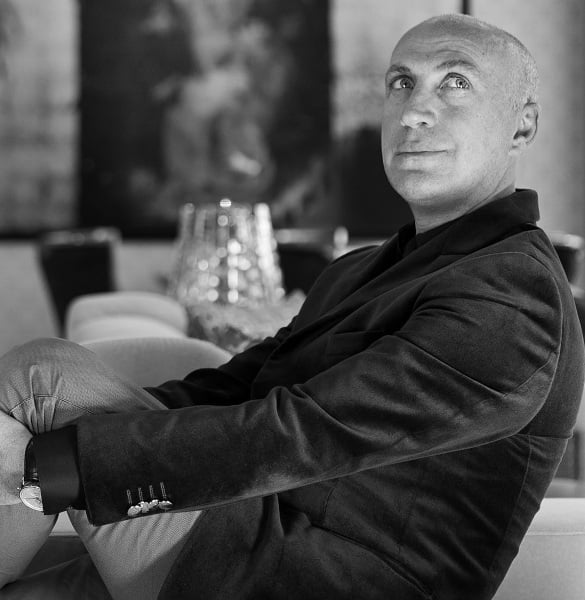 Sirio: the designer dining table
Not only the entire kitchen environment but also a luxurious and very elegant detail to further furnish the space.
Sirio is the dining table designed by Samuele Mazza in special iron for the outdoors and handcrafted according to the traditional wrought iron technique, but with a modern, sophisticated, and soft design.
Together with the Sirio table, the collection offers matching lamps to complete the design of the space, for a strong, high-end visual impact.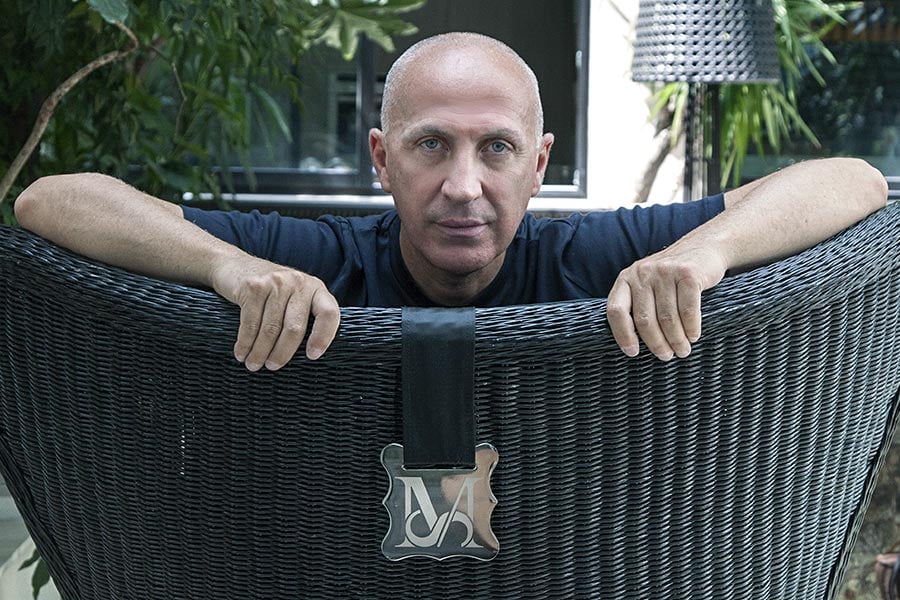 6.Outdoors, and in water: the Canopo line
The Canopo line by Samuele Mazza is designed for specific use in luxury environments with access to swimming pools.
This line's main material is luxury marine vinyl, a type of eco-leather that is extremely resistant to atmospheric agents, sunlight, water, and abrasion, so much so that it is the material of choice in the nautical sector.
This particular line includes Canopo floats that are eco-friendly, high-performance, and puncture-proof. These floating furnishings have a modern look and are produced with the most advanced technologies and knowledge of Italian artisans.
Comfortable and perfect for use in and out of the water, Canopo floats are the ideal piece of furniture to complete outdoor spaces that have swimming pools and summer resorts.
Made in Italy for the whole world: discover the collaboration between Samuele Mazza and DFN
The quality, craftmanship, richness, and Italian style of the outdoor furniture line by Samuele Mazza, founder of the Visionnaire brand, combine with a modern, cosmopolitan, and high-end taste to give life to a unique collection.
The Samuele Mazza line for DFN can be outlined in many different styles, through ad hoc combinations, to create unique, original luxury outdoor spaces that are able to harmoniously integrate with their surroundings.
Samuele Mazza's design excellence and DFN's in-depth knowledge of luxury outdoor furniture and their customers' needs and desires guarantee furnishings of the highest quality and an unmistakable style.
An uncompromising collaboration to be discovered.