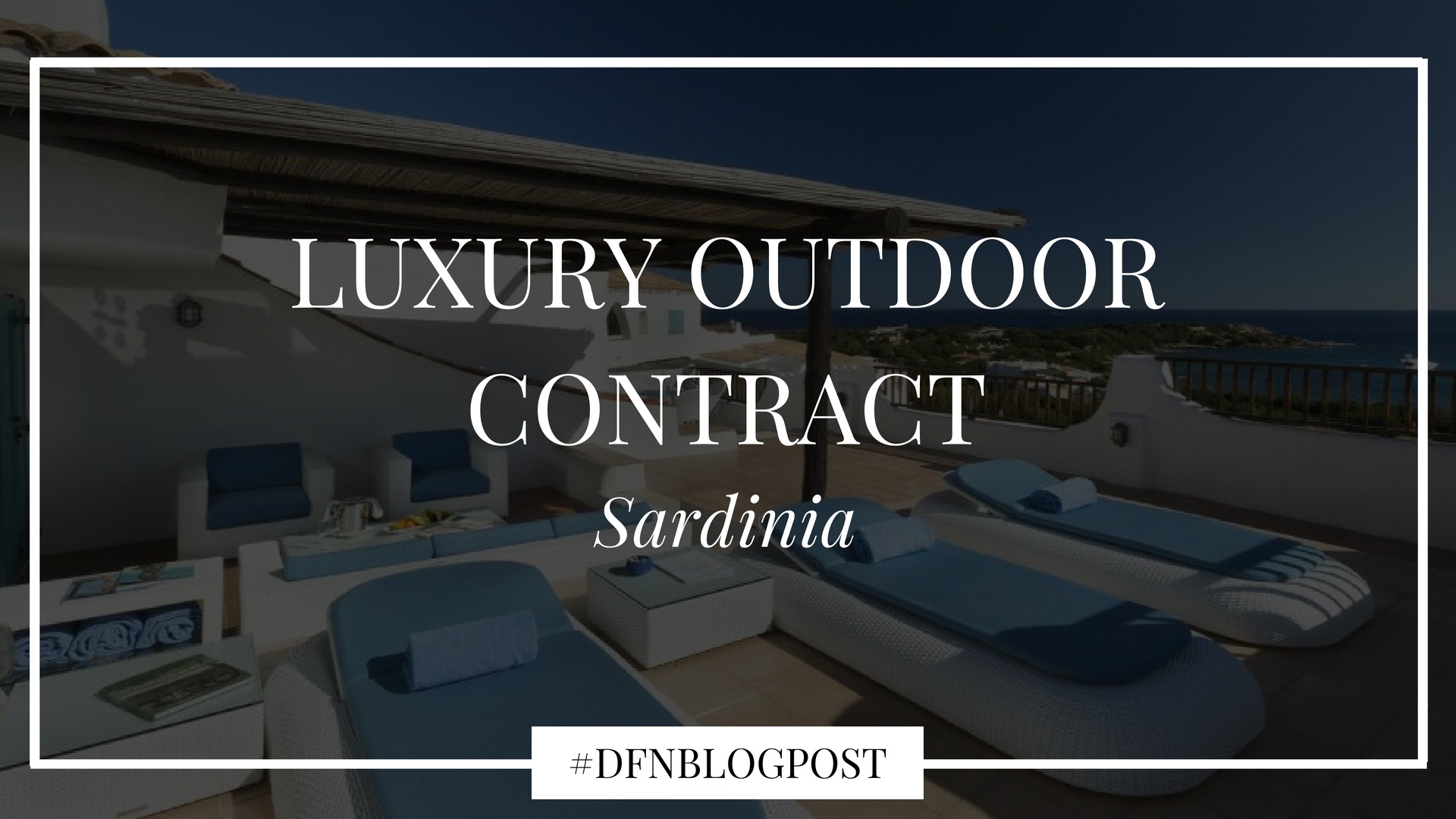 Nature, with all its colours, shades and scents, is more than one of the greatest trends of this year when it comes to interior and above all, exterior design, but it is also good for the soul and for the mood of those who experience the area.
Designing a space must in fact follow, satisfy and improve the quality of life of people, whose standards are becoming higher and higher.
At DFN we like to meet challenges, so that we can create something magical, something timeless, paying attention to both the form and function of our designs so that we can be sure to offer the perfect combination of luxury and comfort, creating a happy place in which to be and to feel special.
This is why we operate out of Italy, following an international work method that allows us to manage projects all over the world.
We work directly with property developers, hoteliers and architecture and design firms, offering an impeccable service and all the collaboration needed to create outdoor designs in any part of the world.
We supply the best products and services for luxury outdoor projects, wherever you may be. France, Germany, Poland, United Kingdom, Russia, Ukraine, Azerbaijan, United Arab Emirates, Qatar, Saudi Arabia and Kuwait are just some of the areas in which we have operated with our team.
Today, though, we'd like to talk about our luxury outdoor projects in Italy, or more exactly, in Sardinia, a magical, spectacular island where the scenes are natural and wild, but which also offers a wealth of comfort and luxury settings.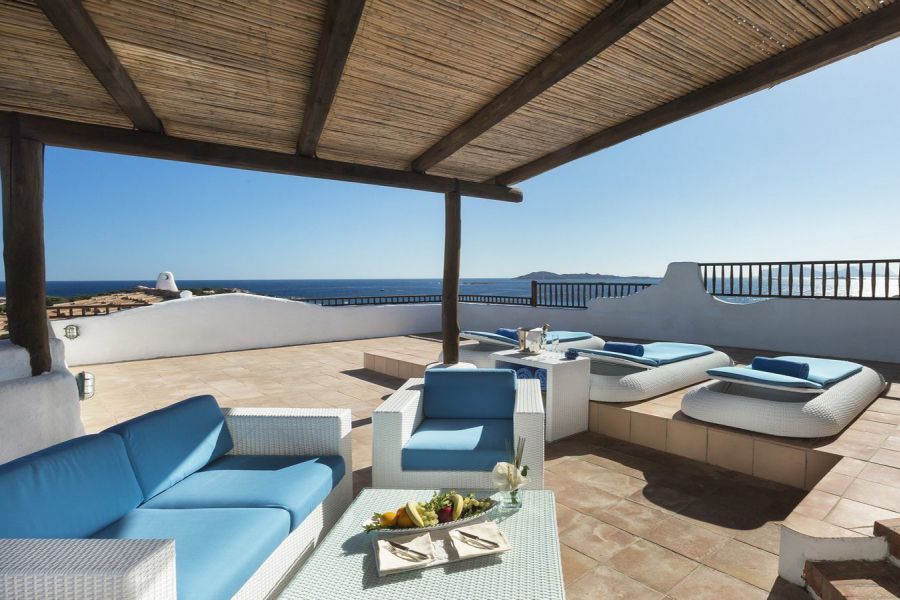 Our luxury outdoor contract in Sardinia
At DFN we catalogue luxury outdoor contracts as prestigious, unique projects.
We put all of our effort not only into creating a sophisticated setting with fine furnishings and fittings of excellent quality, but we also take care of the presence of the site in which we intervene, to enable seamless integration with our project and the complete satisfaction of our customers.
Dolcefarniente in Sardinia
The Dolcefarniente collection has been the focus of luxury outdoor furnishing projects in Sardinian and in particular, it has been selected by major hotel chains for more prestigious, extra-luxury locations, dedicated to hospitality in Sardinia, over the last 10 years.
Every project has been curated placing experience and professionalism at the service of customisation to offer guests an outdoor living experience that is both exclusive and unforgettable.
Lounge areas, private suites, bars and swimming pools: each area has been designed and furnished to satisfy every minimum detail.
These furnishings have, over the years, confirmed that Dolcefarniente furniture is built to stand the test of time, even in cases of intensive use under the burning sun of Sardinia. The collection is made in a handwoven synthetic resin and offers a range of 9 colours for each structure, meaning it can be adapted to a whole variety of settings as well as boasting an extensive range of cushion fabrics to offer the perfect choice for every occasion.
For our luxury outdoor contract in Sardinia, we intervened as we do for every luxury outdoor contract project, working alongside designers to ensure every need is met. Every creation was made paying attention to each individual detail, without ever neglecting the need for easy customer use and resistance to weather conditions, as required of any hospitality area.
Luxury outdoor contracts in Sardinia: the Costa Smeralda
One of the most attractive areas in Sardinia is the Costa Smeralda. Located in the north-east of the island, it owes its name to the emerald colour of the sea and to the sensational changing colours of its crystal-clear waters, ranging from green to turquoise, as they sweep through a labyrinth of granite rocks of rare beauty, forming enchanting panoramas and marvellous scenery.
The Costa Smeralda is synonymous with dreamlike beaches, solitary bays and the soft shades of the sea. In this extraordinary panorama are low houses that emerge from the granite and vegetation of the Mediterranean scrub, a host of villas, golf courses and tourist ports, all perfectly blended into their natural surroundings.
"The secret of the Costa Smeralda, is its mix of privacy and exhibitionism, class and scapigliatura, labels and extravagance".

Alberto Pinna, journalist
Sophistication, luxury and fashion are the key words for the Costa Smeralda, which is also a popular destination for VIPs, including heads of state, artists, and show business and film personalities attracted by the worldliness of the island that, over time, has become an authentic status symbol.
If personalities of this level have made this corner of Sardinia their second home, it is also because their needs for confidentiality and privacy are understood and satisfied here.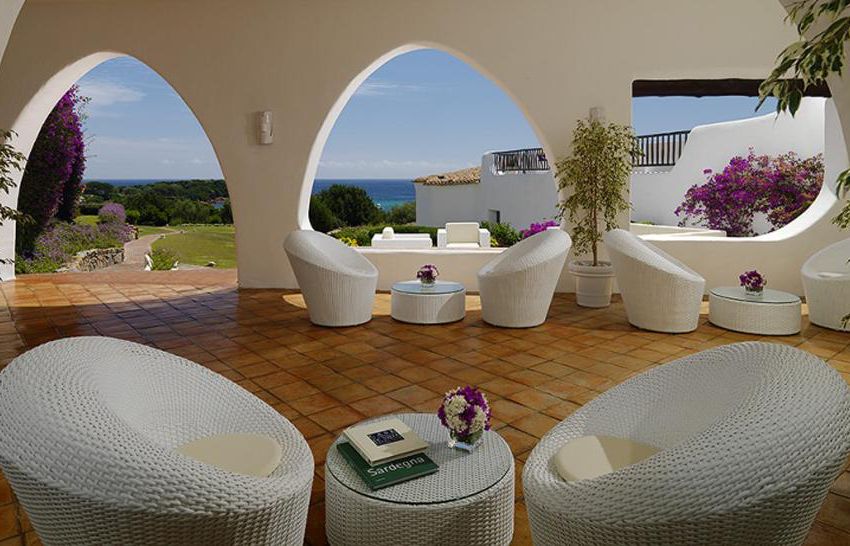 Our projects in Sardinia
It is therefore not difficult to image how much care, professionalism and attention are needed to create luxury outdoor projects in Sardinia in order to respect and enhance the local nature, surroundings and also the expectations of those who choose it as a destination.
Sardinia has always been an area with a wealth of protected natural areas, which allows it to preserve its natural beauty and to be a very popular area for those seeking to spend a summer holiday with the family, as a couple, or with friends, where the focus is on relaxation and fun.
The Costa Smeralda is one of the top locations when it comes to luxury tourism, due to the exclusiveness and attractiveness of the offer, the quality of the accommodation and services, as well as the particular nature of the locations in which they are provided.
With Dolcefarniente we have succeeded in playing in our part in adding to the class and prestige of the Costa Smeralda, thanks also to our values of quality, exclusiveness and innovation, which mean we are able to satisfy a wealth of different needs in an impeccable manner.
This is because we design exclusive spaces for residential property developers and hotels in the most stunning, aspirational locations, and every project is a celebration of lifestyle experiences that cannot be beaten. With our continued focus on the wishes and tastes of every customer, DFN adds to luxury with an extreme dedication to the details and materials needed for excellent performance in outdoor use.
A dedicated team works directly with property developers and hotel operators and architects on the different projects, meeting all types of needs and quality requirements.
Selected materials, used to create luxury outdoor furniture and elegant finishes combine with the utmost comfort and functional design needed to withstand all weather conditions.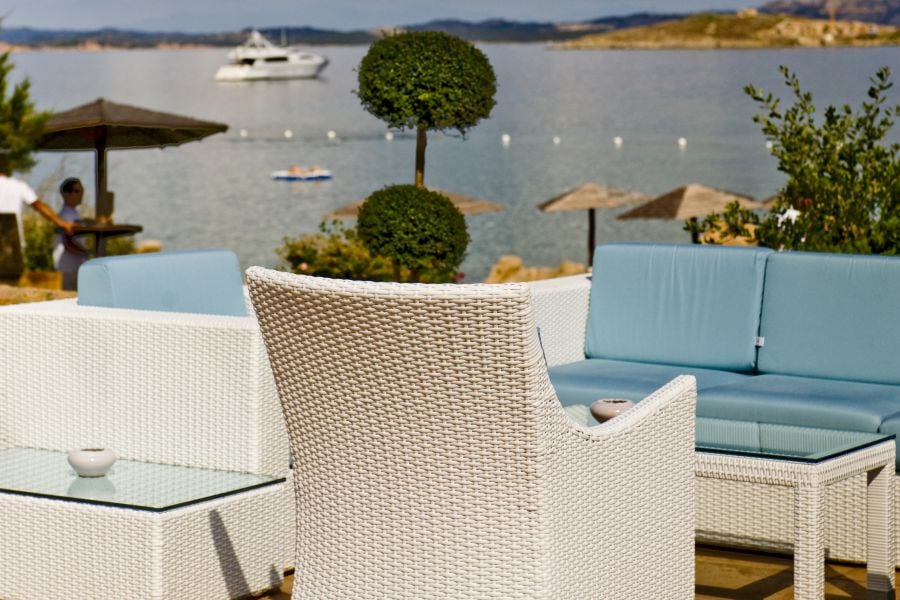 Attention to detail
Of course, for luxury outdoor contracts in Sardinia we have thought of everything, creating impeccable settings, made to the highest standards, not just because we have worked for the best hotels on the Costa Smeralda, but also because this is just how we work.
We were tasked with creating a scenic, visually pleasing atmosphere that would offer top performance at the same time, providing all of the comfort needed by guests.
We satisfied the request for products with forms and substances that could combine aesthetics with function, the useful with the enjoyable.
We have furnished the different areas in line with their intended use and various requirements: from relaxation areas, designed with large, comfy seating, to the dining area, and the conversation areas on the terraces of the suites.
Where necessary, we added customised pieces to the pieces in the collection, designed to solve all requirements and to enhance areas and products, since one of our strongest points is exclusiveness and therefore, our ability to create bespoke items.
The colours we chose for the design were studied to match the environment and its natural shades, so as not to interfere with the complete enjoyment of the stunning panoramas and natural landscapes.
As for the fabrics and materials we used, these are part of our high-end collections and therefore have all of the characteristics needed for outdoor use: resistance to the elements, and especially to the hot climate of Sardinia and the action of sun, salt, sun cream, etc., as well as mould and parasites. They are also easily washable.
To make sure that furniture is perfect at all times, providing the maximum service, we have also made an after-sales care service available to the client used at the end of the season, to keep furniture in excellent, as-new condition over time.
Sea, luxury, VIPs, yachts and nightlife are the main ingredients of the Costa Smeralda, a favourite with those seeking an exclusive, carefree experience, where they can relax and enjoy the marvellous panorama in total DFN comfort, and we are proud of the part we play in making holidays in these magical places so wonderful and unforgettable.
So, to experience unforgettable emotions...
Has this given you any desire to set off and visit the Costa Smeralda or simply to lie out comfortably under the sun, sipping a cool cocktail?
If the answer is yes, then we have succeeded in our intent to make you understand how important it is for us to create the perfect atmosphere for every client, to give you 100% satisfaction!
With our luxury outdoor contracts in Sardinia, where we have been a leading force for many years, we have shown how much every project can be aesthetically different from others, but always with the same value and the same phenomenal sensation that they are able to transmit and which have become the main linchpin when it comes to satisfying our clients and to continuing to give them unforgettable, extraordinary experiences.
Our love for details, persistent research into materials, combinations and finishes, are our passion, what pushes us to work in the best way possible, with professionalism and zest.