3D rendering has become an essential aspect of architectural visualization. It constitutes the final phase of 3D animation and is used by architects and designers to provide a clear and realistic image of the entire design to their clients.
Over time, it has become increasingly easy to create 3D designs through the use of software designed specifically for this function, which can be easily installed on smartphones and computers. What is needed to use these special programs are the specific skills of professionals in the sector.
The best designs arise from the union between the vast know-how of project managers and designers and the most advanced 3D rendering technologies.
In this article, we want to show you a list of the best animation software and a series of tips to enhance 3D renderings in outdoor projects.
15 top software for 3D rendering in outdoor projects
Below, an overview of the best rendering software and 3D design software ideal for outdoor creations:
Let's continue by analyzing the technical peculiarities of each program.
1. V-Ray
V-Ray is the king of 3D rendering programs on the market today and for good reason. In the package, you will find an exhaustive list of features to view everything from skyscrapers to small rooms. Each new version of V-Ray offers better and better results and can be used together with other programs, including 3D Max and SketchUp.
2. Maxwell
Maxwell is a well-known rendering program used by architects and designers as it is complete with powerful rendering functions suitable for every design need.
This software is particularly suitable for architectural visualization, which combines a remarkable degree of realism and ease of use. For easier scene setup, Maxwell includes ready-to-use lighting accessories such as projectors, fill lights, IES, negative fills and dots.
3. Revit
Building Information Modeling (BIM) is all the rage these days, and Revit has been specially designed to meet this need. What it does is incorporate smart data into a 3D model and emulate the true nature and composition of buildings in the design process.
Revit's software is very extensive as the data used for the 3D model can also be used for other construction-related purposes such as managing structures, planning, documentation, and, above all, marketing visualizations.
Revit is compatible with 4D BIM, which means it has powerful tools that allow you to plan and track the various stages of the lifestyle of the construction project.
4. Rhino3D
Rhino 3D is the most versatile 3-D modeler in the world as it uses non-uniform rational NURBS or B-Splines. NURBS are mathematical representations of 3D geometry that can accurately illustrate any imaginable shape: from a simple 2-D line, curve, arc, or circle to more elaborate and complex organic solids or 3D surfaces, etc.
With over 2,000 modeling and editing enhancements and tools, it is also compatible with other software because it supports over 30 computer-aided design CAD file formats for export and import purposes without the help of external plugins. Being flexible and powerful software, Rhino3D is quite easy to use and works effectively.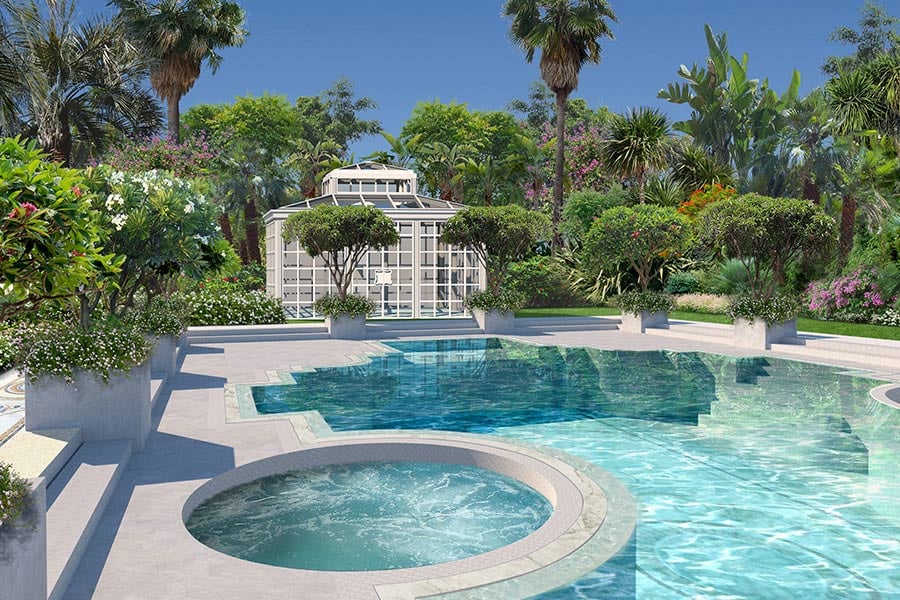 5. Blender
Blender is one of the most useful tools you can have as an architect. This rendering software has become one of the most comprehensive commercial tools. In addition to being a mighty open-source program, Blender has a large base of active users.
6. MODO
MODO is an excellent 3D modeling program, very fast and simple to use, characterized by an extraordinary combination of rendering and design features; it finds favor with high-end architecture studios where typical rendering software cannot manage the design work.
7. Archicad
Archicad has been widely recognized as revolutionary software as it is capable of storing incredibly large amounts of data in a 3D model. This software has been designed by industry experts specifically for architects, designers, and planners.
Take advantage of unused computer space by preventing what users might do next. In this way, the responsiveness of the application increases significantly, which means that there will be no more waiting times to load a rendering. This implies a smoother and faster workflow.
8. Octane
Octane was honored among the fastest rendering software by bloggers thanks to the extraordinary features that increase the workflow.
All changes are made immediately and in their full quantity. Additionally, Octane handles complex situations that may be impossible when using other visualization tools.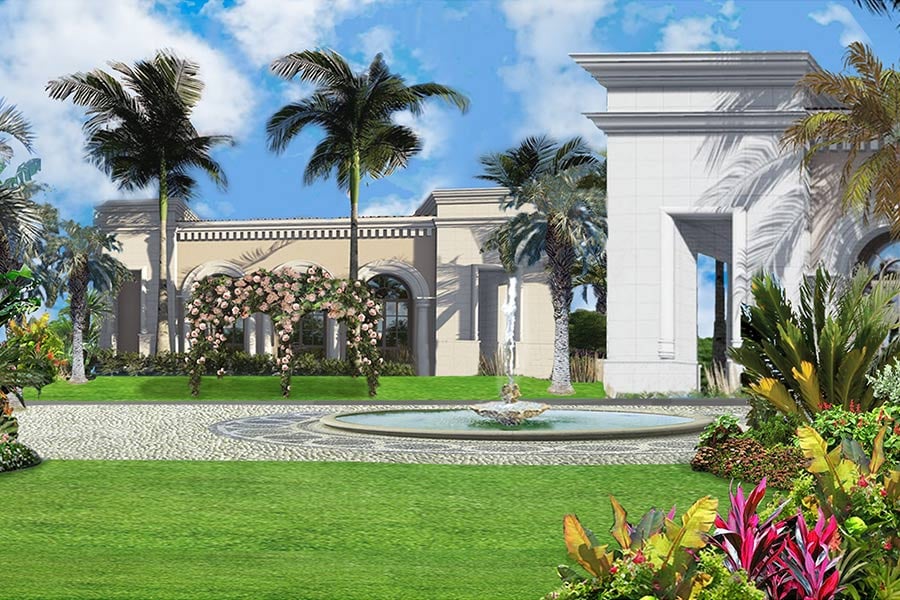 9. Maya
Maya is perfect for architectural rendering. With its powerful and complete core of the CG pipeline, you can avoid any type of difficulty and complete your project.
If you want to create different dynamics and depth for your presentations, Maya offers highly performing simulation, modeling and animation tools.
These features make Maya one of the best software in the industry for 3D architecture animation and rendering.
10. Lumion 3D
Lumion 3D was developed to work in tandem with other CAD software. Compatibility with most 3D rendering software is the greatest strength of this software.
The Lumion 3D user interface is designed to simplify everything, which is why architects usually do rendering internally. It works in real-time and features a set of features and resources specifically designed to improve 3D rendering.
11. SketchUp Pro
SketchUp Pro is ideal to accompany you in every design phase: it is designed to take care of the smallest detail, create diagrams and manage documentation and programming.
SketchUp is preferred by most professionals, not only because it is easy to use but also because it has a user-friendly user interface. This software is for anyone who needs to get the job done quickly but still maintain some degree of perfection.
12. Autocad Architecture
AutoCAD Architecture is the ideal software to satisfy every architectural and design requirement. The latest version was created specifically to help the user to plan more efficiently and document the work effectively.
The architectural design tools and functions are highly flexible and allow you to draw every detail and component with the utmost precision (such as windows, doors, walls, etc.).
Since AutoCAD was designed specifically for architects, it boasts many design and documentation features that make laborious and repetitive drawing tasks much easier, faster, and far more accurate, thus increasing the efficiency of the whole process.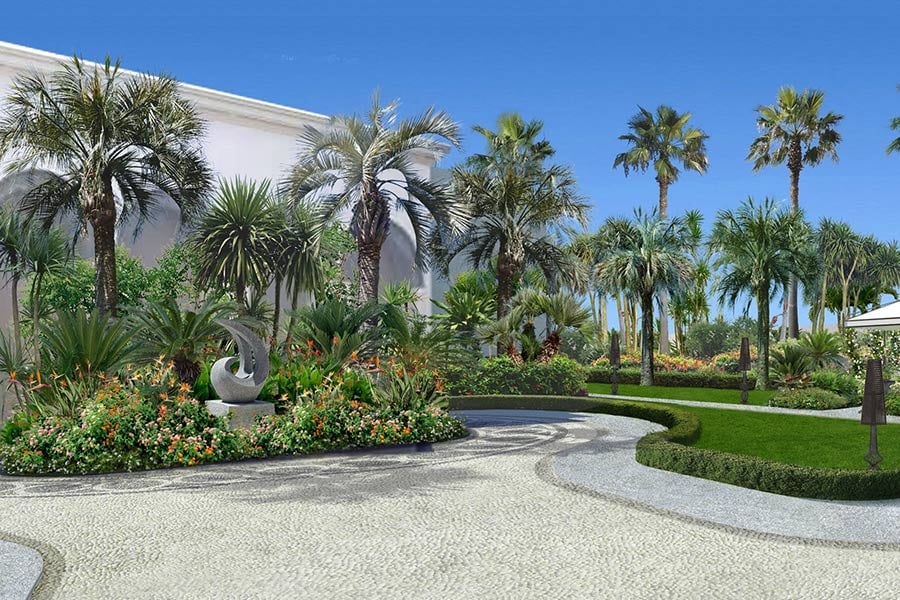 13. Vectorworks Architects
Vectorworks is architectural design and rendering without restrictions. First, VectorWorks Architect has a highly adaptable Parasolid 3D modeling engine that allows you to draw any desired geometric shape or deal with any degree of 3D design and architectural complexity.
With this software, it is possible to model, draw, and deform anything according to the needs of the project and position every detail at any angle, since its instinctual interface reinterprets and updates the work surface while you move the cursor.
In addition to having powerful and flexible BIM features, Vectorworks has smart tools that allow for excellent documentation and efficient and fluid workflows.
You can move from one activity to another and even collaborate with other professionals without compromising the quality of the output as it provides a robust and flexible digital environment that allows you to import or export materials and images at will.
14. Cinema 4D
Cinema 4D offers a complete 3D visualization and rendering package, which offers the power to produce quality 3D presentations.
With this software, it is possible to create, animate, texturize, model, or build any object and detail. It will also allow you to render 3D graphics quickly and smoothly.
15. Chief Architect
Chief Architect is the leading developer and editor of 3D design programs, specially designed for architects, designers, and builders.
It has many product lines, but the two most popular are Chief Architect® software for professionals and Home Designer® for beginners. Both product lines are compatible, so novice professionals and designers can share ideas and collaborate with relative ease.
It is easy and functional, and with the help of its powerful construction tools, it allows you to simultaneously create section details, framing plans, site plans, construction documents, and elevations.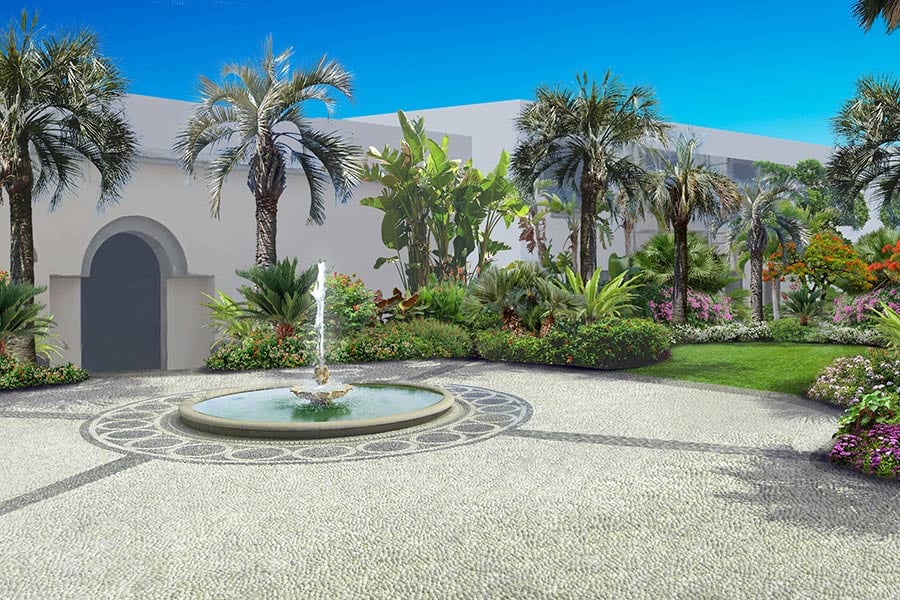 3 top tips to enhance 3D renderings in outdoor projects
In this section, we provide you with some key indications to improve the 3D rendering of the outdoor design you are dealing with:
Let's continue step by step.
1. Take care of the realization of the outdoor spaces in detail
There is nothing worse than seeing a simple, outlined horizon that is not outlined in a 3D rendering : it appears artificial and unrealistic.
Therefore, we recommend that you use the horizon presets present in your software, to give a more accurate impression of what the external environment might be like.
Trees, swimming pools, outdoor SPA, bar corner, various furnishings, and architectural elements: here is everything that should be in a 3D rendering for outdoor projects made to perfection.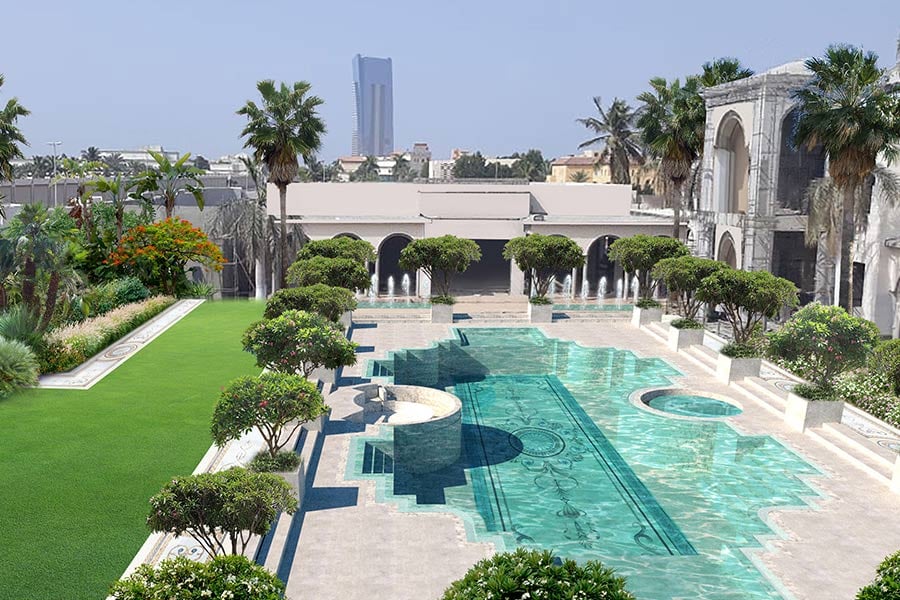 2. Take care of the lighting and add details
The errors in rendering with regard to lighting are immediately evident even in the face of less trained eyes . This is why the importance of accurately rendering daylight cannot be underestimated.
As many studies have shown, light has a profound impact on human health and productivity. That's why we should always keep lighting in mind with a holistic design approach.
Therefore, it is necessary from the outset to make the best of the luminous effect, both artificial and natural light, to immediately perceive the effect of the project and its complexity. Also, remember that people and objects of various entities must be placed on the plane to ensure a more realistic feeling.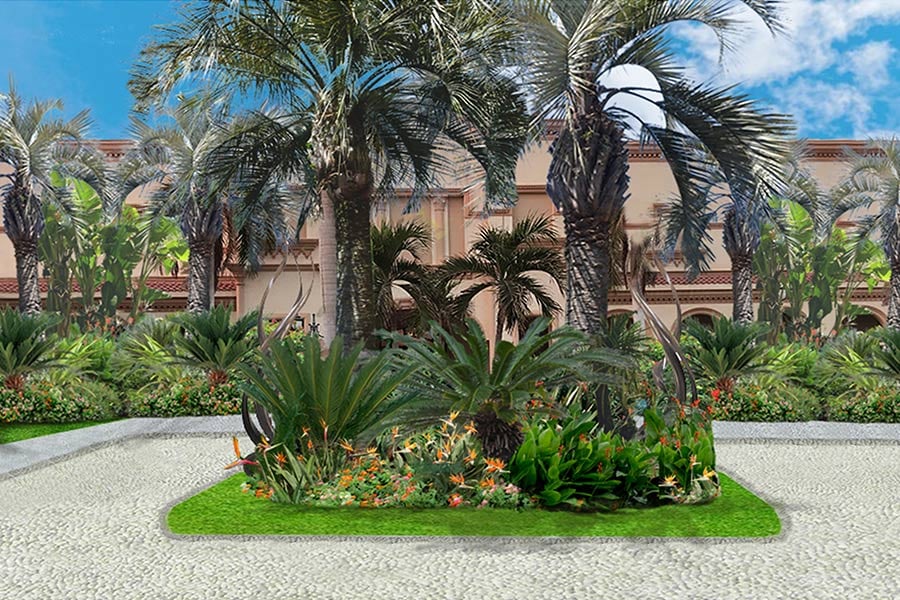 3. Optimize the perspective
Finding the perfect perspective is an art. However, there are a couple of basic rules that can help.
First of all, it is necessary to compose the view from a human point of view. Second, alignment or overlap of geometries that can create potential confusion should be avoided.
Next, it is necessary to frame the external areas with vegetation, if possible, perhaps placing a branch of a tree in the foreground. Finally, it is necessary to place adjacent details and architectural elements (such as walls and floors of various dimensions) with criteria.
Getting the positioning of these details wrong could sensorially and visually compromise the proportions of a space. Therefore, we suggest that you simply move the observation point to the left or right.
With well-developed software, you can add visual depth and a wider field of view.
Follow our step-by-step guide on how to enhance 3D renderings in outdoor projects
In this article, we have shown you a collection of the best 3D design and animation software. We have also provided you with some key indications on how to improve 3D renderings in outdoor projects.
These are the essential resources for architects, designers, and professional designers in the sector since they are specially programmed to make the work more fluid and agile, but above all, to satisfy your every need during each design phase.
DFN has an internal technical office dedicated to the creation of professional renderings (in addition to 3D images of each item) to facilitate the work of the designers in presenting their proposals to clients.
It is an important service that allows you to appreciate the effect of the materials used in the various compositions and give you a look at how the objects fit into the surrounding environment.